Bouin's Fluid
HBNF125
$ 29.00
Shipping
$45.00 to United States. Order now and get your product by
Guarantee
We promise excellent product performance and responsive customer service. Our products come with a 100% money back guarantee.
Bouin's fixative, developed in 1897, is recommended for general tissue preservation, and may be used as a substitute for Zenker's Fluid. It contains formaldehyde for cytoplasmic fixation, and picric acid for chromatin. It is an especially good agent for preservation of soft tissues and gastrointestinal tract biopsies because this fixative offers better nuclear staining than 10% neutral-buffered formalin.
---
Related Items
30 Minute Luxol Fast Blue Stain Kit
$ 104.22
---
Description
Our kit is designed for staining myelin/myelinated axons and Nissil substance on formalin fixed, paraffin-embedded tissue as well as frozen tissue. Our kit is used for identifying the basic neuronal structure in brain or spinal cord sections, and contains a Cresyl Echt Violet counterstain. Using our protocol and the modified formulation, myelinated tissue can be stained in as little as 30 minutes.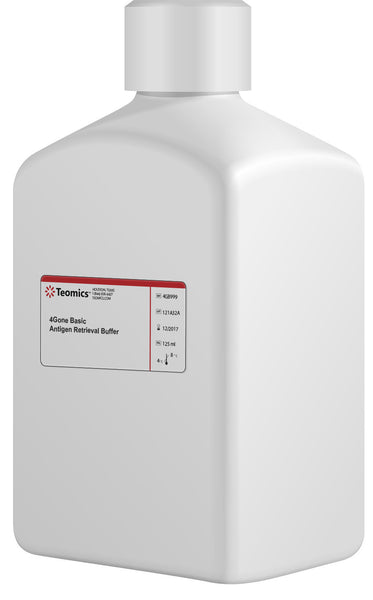 4Gone Basic
$ 249.00
---
Teomics offers an array of new antigen retrieval products that make immunostaining quick and easy. 4Gone is a unique antigen retrieval system that utilizes gentle heating at low temperatures, allowing you to retrieve a large variety of antigens that can't been seen with other reagents.
4Gone Enhance
$ 349.00
---
 4Gone Enhance is a patented antigen retrieval solution that further enhances antigen retrieval over 4Gone Basic.