A smaller DissecTable is also available with the same features and benefits as our full sized Dissecting Board, and is perfect for smaller counter area spaces.
Dimensions
330.2 mm x 279.4 mm x 12.5 mm (13 x 11 x 1/2 in H)
---
Related Items
30 Minute Luxol Fast Blue Stain Kit
$ 104.22
---
Description
Our kit is designed for staining myelin/myelinated axons and Nissil substance on formalin fixed, paraffin-embedded tissue as well as frozen tissue. Our kit is used for identifying the basic neuronal structure in brain or spinal cord sections, and contains a Cresyl Echt Violet counterstain. Using our protocol and the modified formulation, myelinated tissue can be stained in as little as 30 minutes.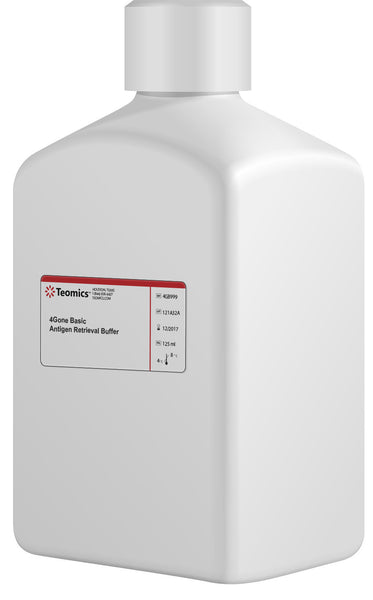 4Gone Basic
$ 249.00
---
Teomics offers an array of new antigen retrieval products that make immunostaining quick and easy. 4Gone is a unique antigen retrieval system that utilizes gentle heating at low temperatures, allowing you to retrieve a large variety of antigens that can't been seen with other reagents.
4Gone Enhance
$ 349.00
---
 4Gone Enhance is a patented antigen retrieval solution that further enhances antigen retrieval over 4Gone Basic.